Well-known member
Staff member
administrator
Registered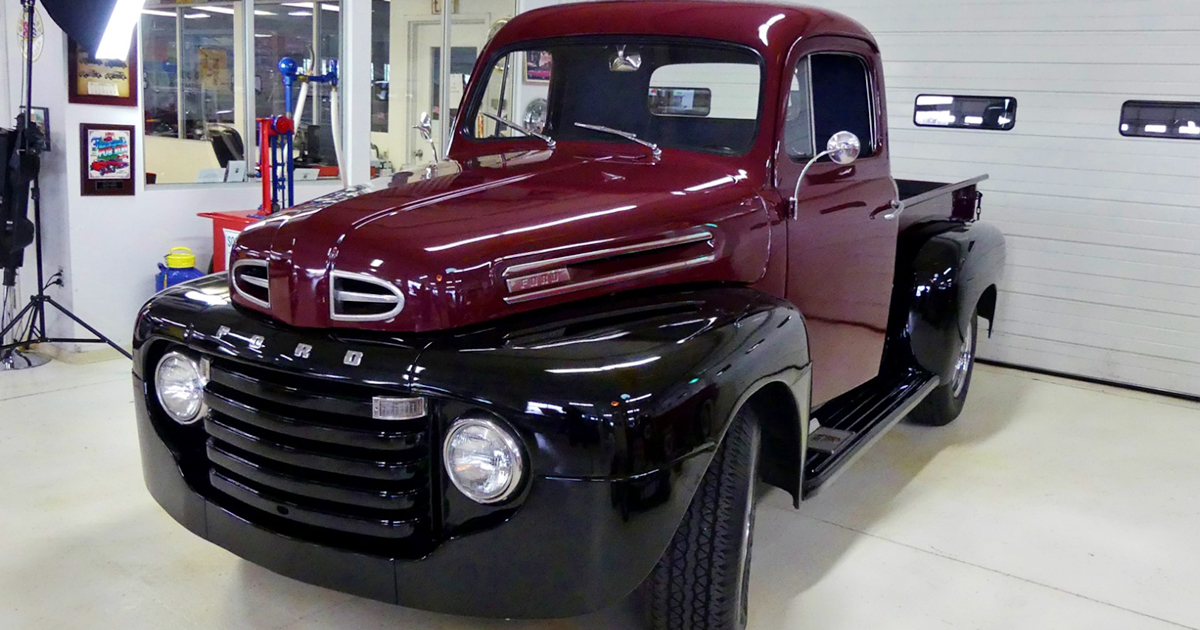 This step side has gone through a makeover and it is now a great combination of old and modern. The two tone paint job looks awesome with the majority of the car in Maroon and the Fenders and fiberglass running boards in Black. It really does look like a classy ride. The paint itself is driver quality and will be a hit at your local car and truck show.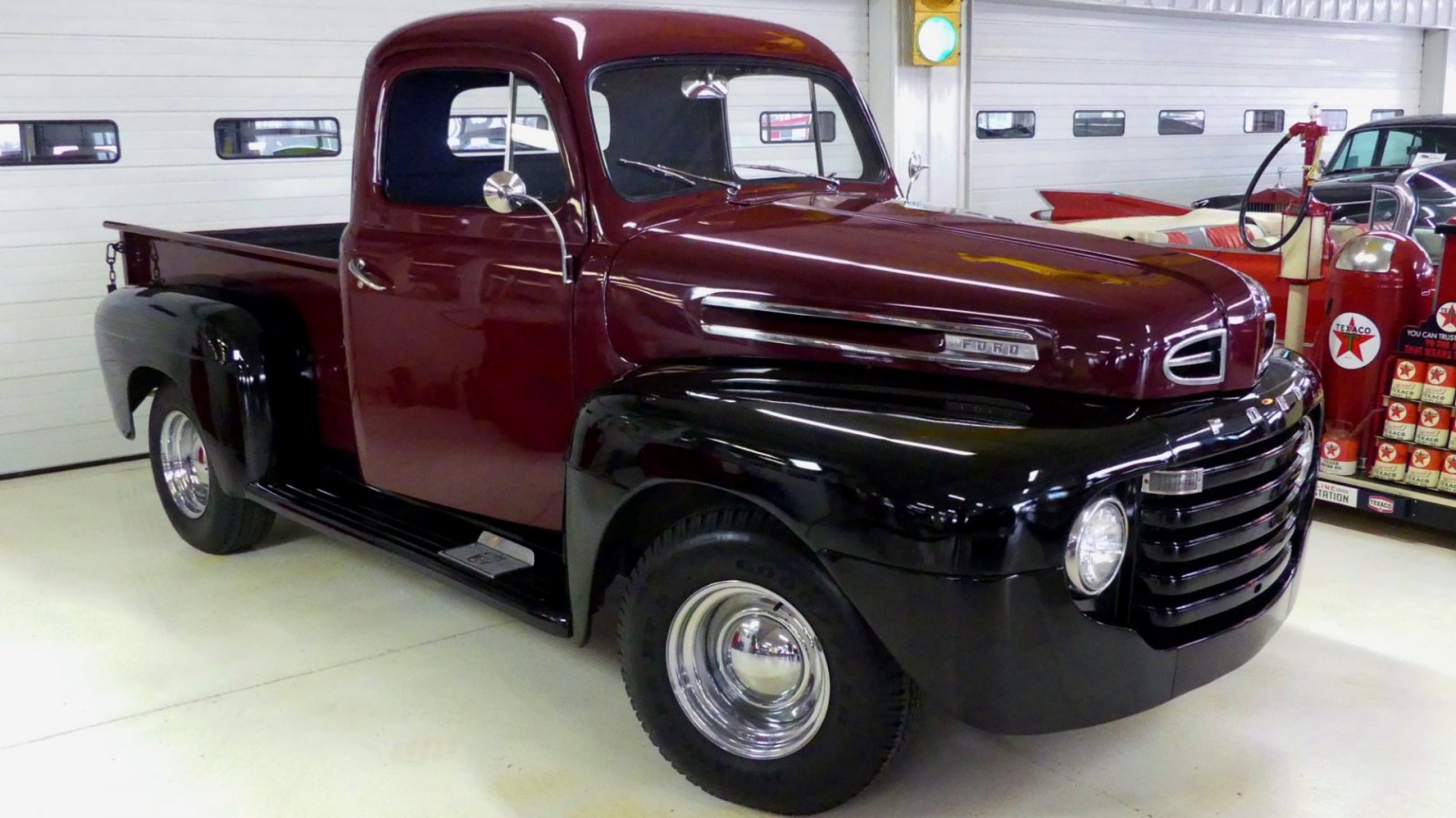 The engine, transmission and subframe are from a Ford Explorer as well as the 8.8 rear end. The engine 302 with a Holley Carburetor and stock everything including air conditioning. The automatic, overdrive transmission is from the donor Explorer. The brakes are power with front and rear discs.
Inside is a Black and Blue interior consisting of a bench seat, Newer carpet and head liner, donor steering column with tilt, aftermarket Pioneer Stereo, cold air conditioning, working aftermarket gauges and a dash with real wood accents. Very comfortable drive overall which is quite an improvement from the original.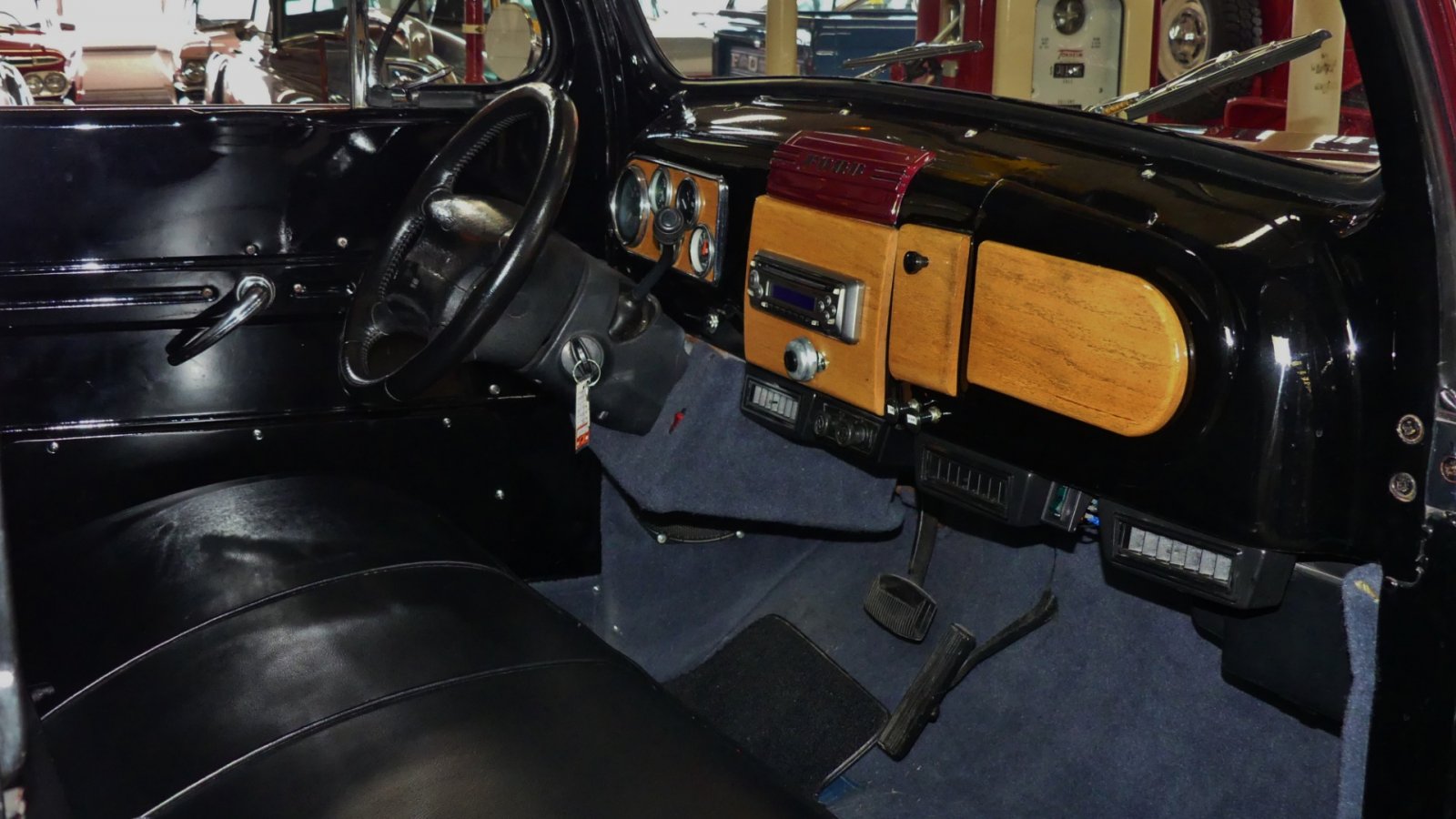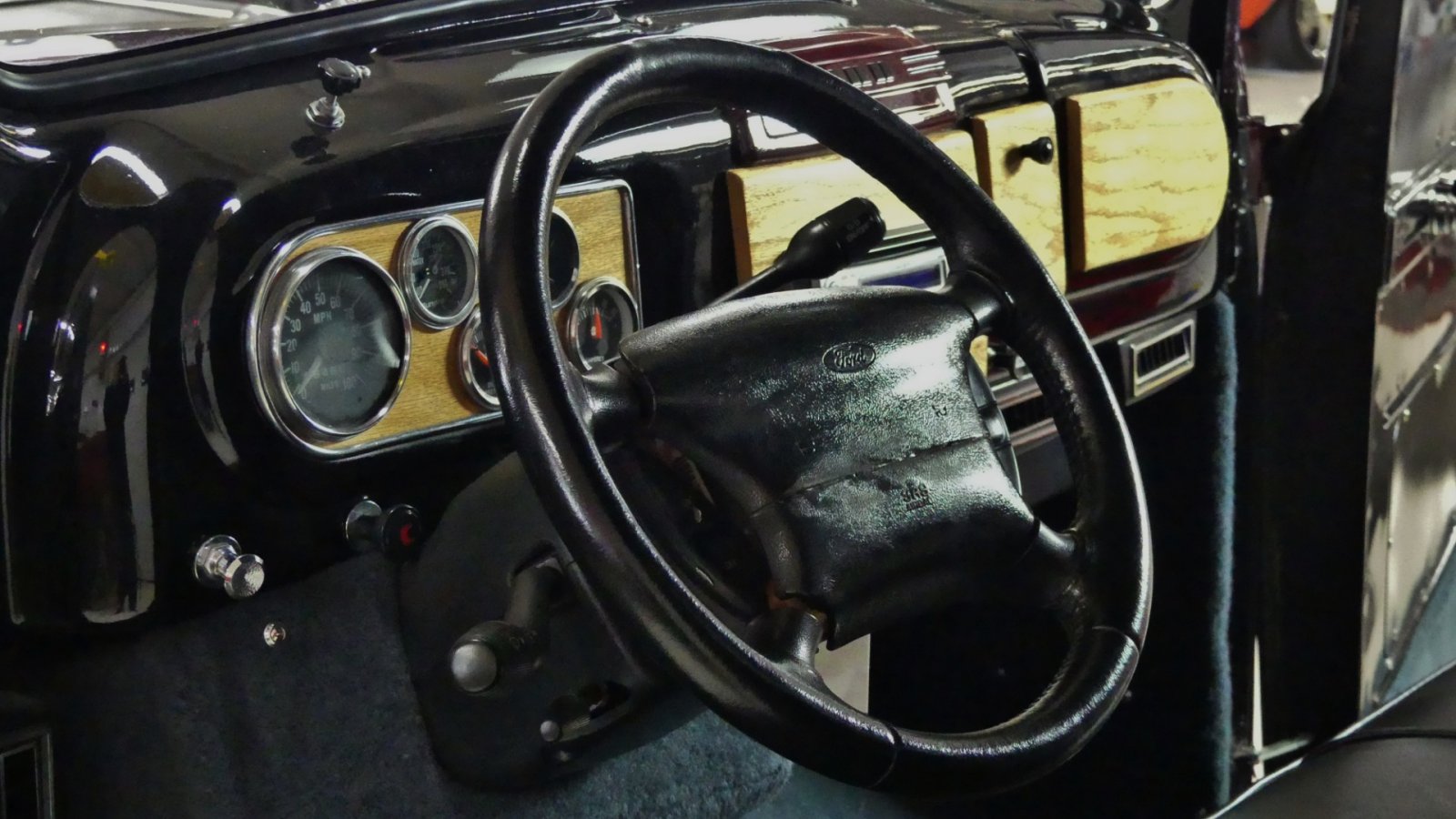 The bed is wood slatted with stainless steel molding. The fuel filler cap is in the bed as well. The gate latches and operates as it should.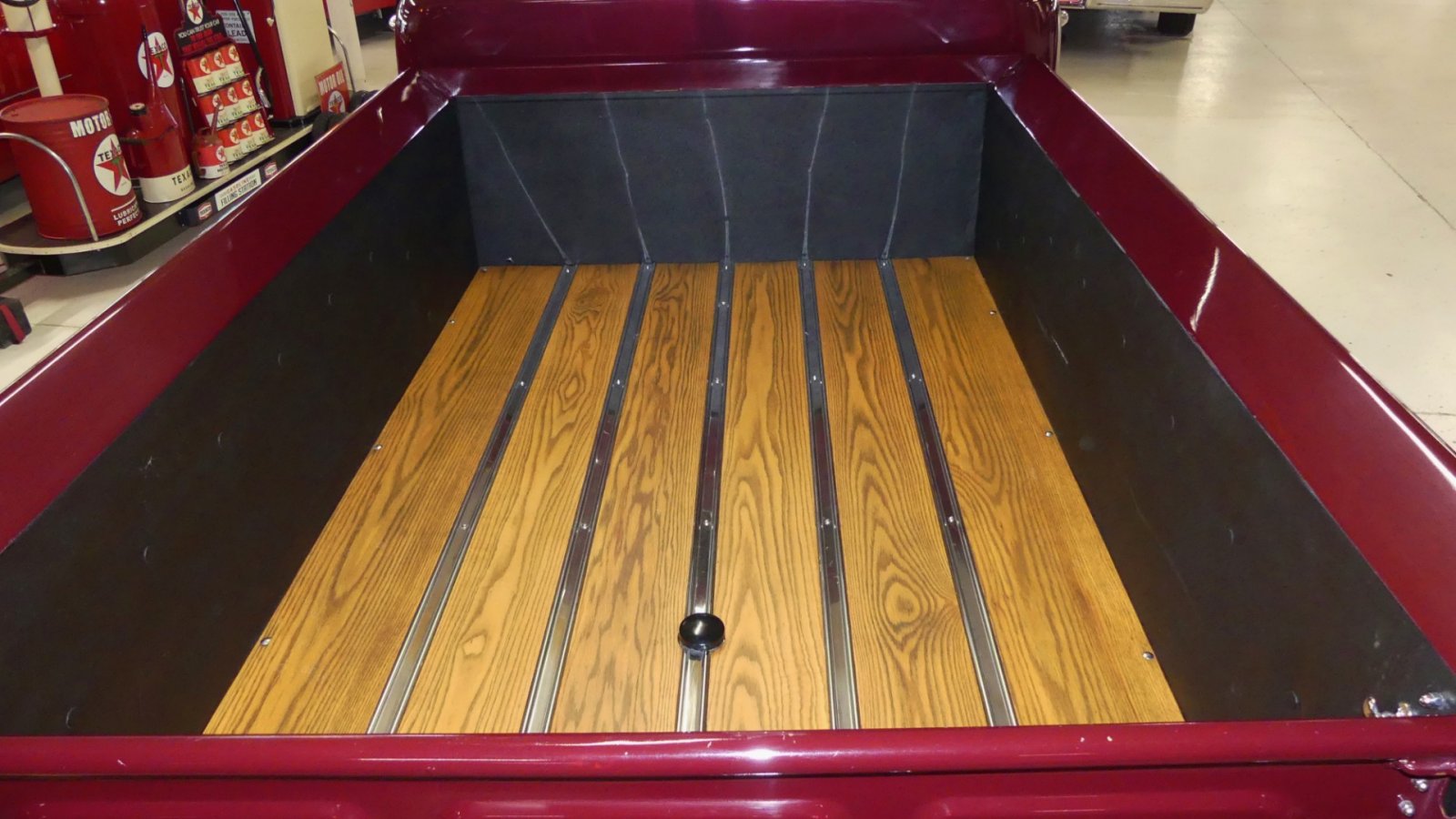 The wheels are 15-inch Chrome Reverse with Wrangler 235/75/15 tires on all four. The undercarriage is in good condition for a vehicle from 1950. You can tell that the structural integrity of the truck was addressed by the restorer.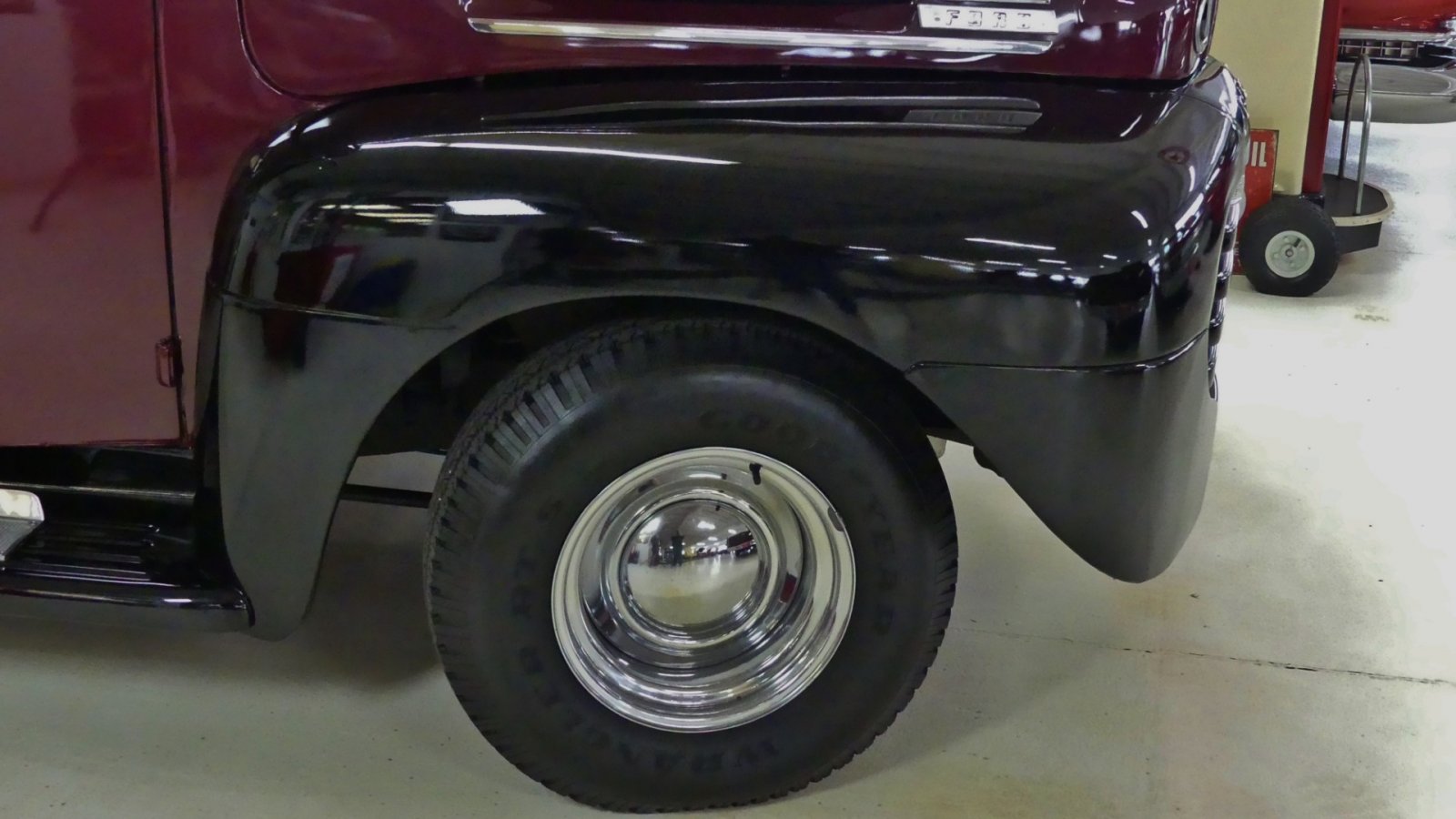 It starts right up, goes into gear as it should and will take you for a very comfortable cruise. That is the benefit of a new/old hybrid. The looks of old-time cool and the reliability of a newer ride.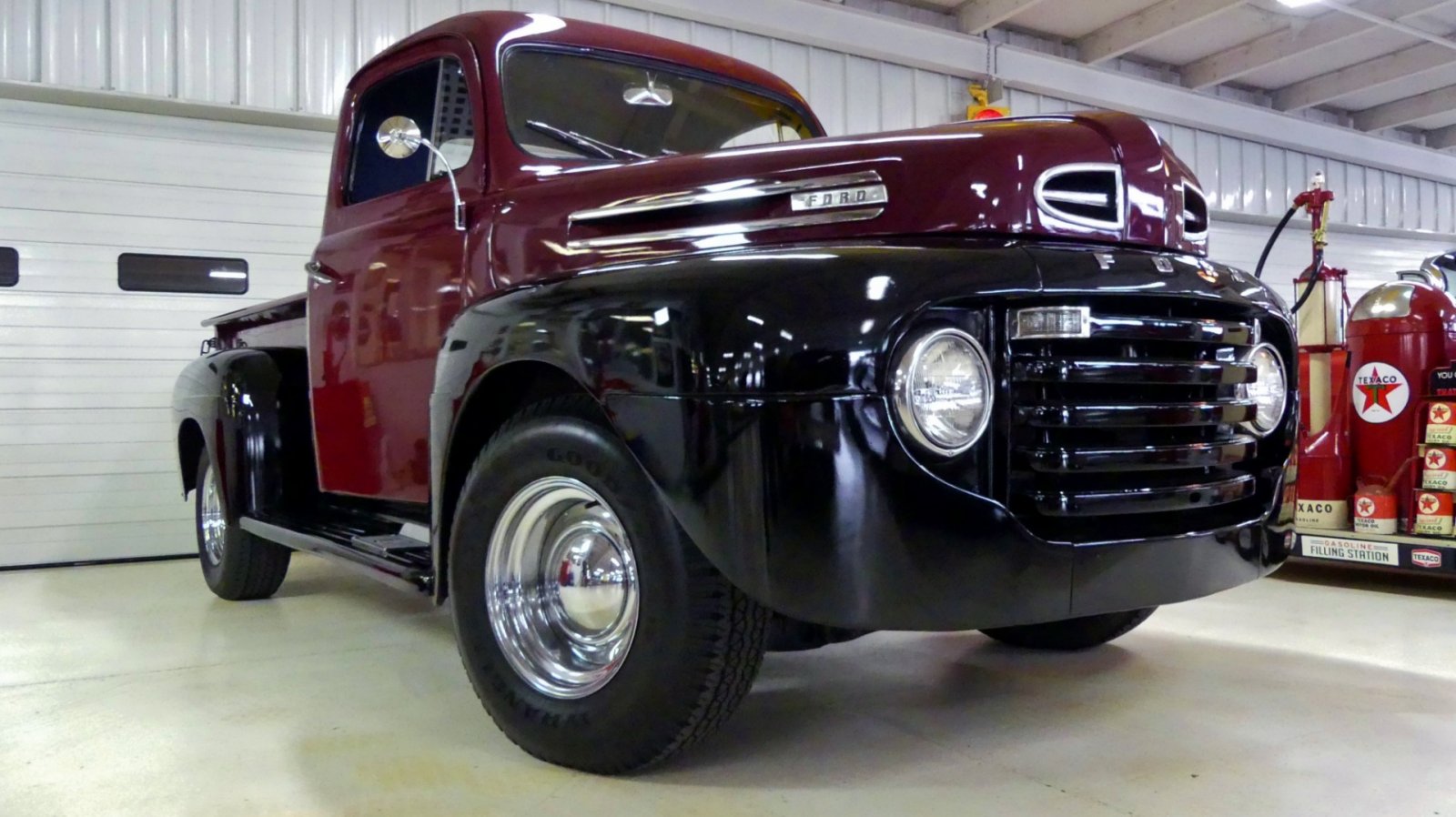 Source: CruisinClassicsInc