Well-known member
Staff member
administrator
Registered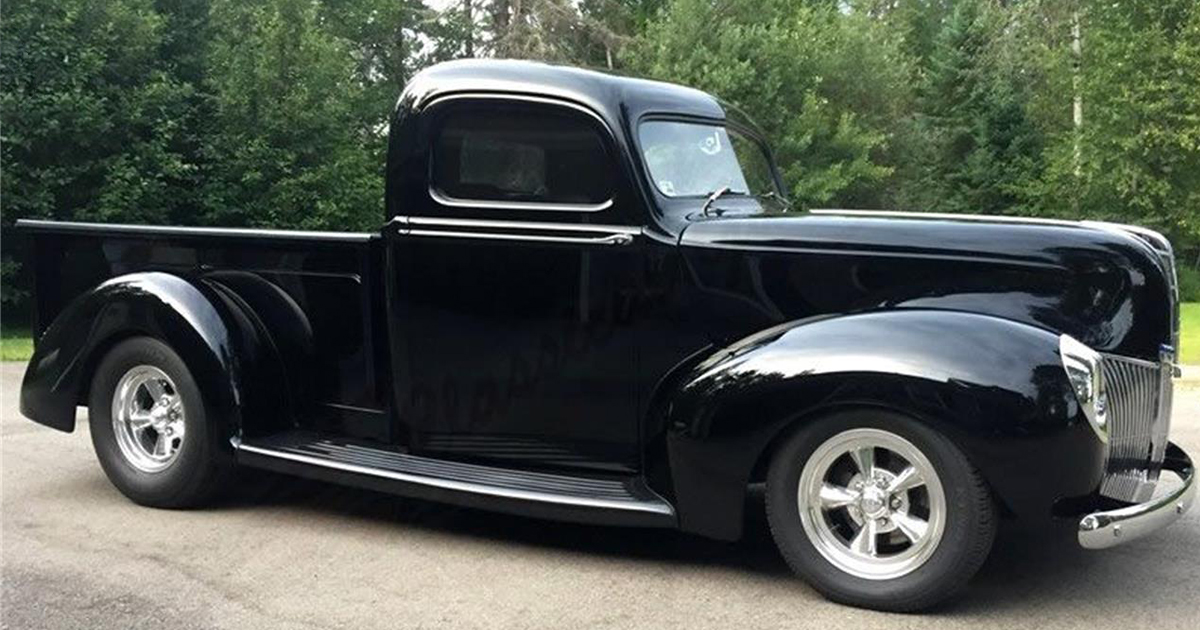 1940 Ford Pickup With their pointed nose and rounded fenders 40 Fords are perfect bases for Street Rods and are a personal favorite of ours. They have always had such a cool unique look and with some subtle customizations this Pickup was really taken to the next level. There is just something indescribable about the truck that just makes it look extremely tough. We aren't sure if its the stance or the Black paint but something about it really stands out. The truck has been completely frame up restored and was all professionally built.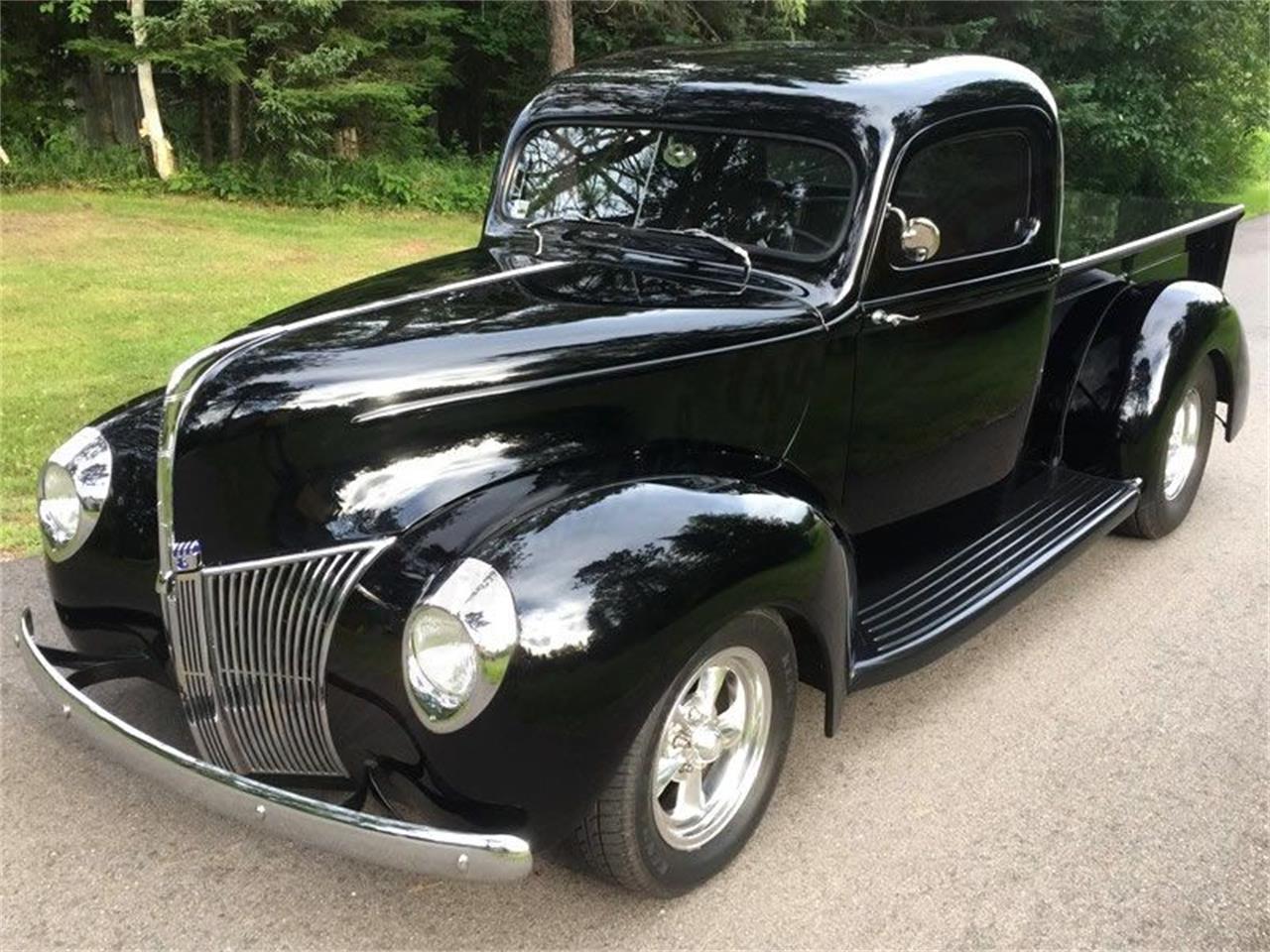 The body is all original steel and the gloss Black has a beautiful shine. It has been modified with suicide doors with hidden hinges, a 2 inch chop and custom rolled rear pan which give it a really sleek exterior. Park it next to a stock one and people are gravitated towards it. The rear bed has hand made stake pockets and is topped with a custom lockable tonneau cover that was painted Black making it blend in with the body. All of the chrome work on it is gorgeous and the rear bumper was removed to make room for a slick roll pan instead. All of the tinted glass is in great condition including the 2 piece front windshield. It rolls around on American Racing wheels surrounded by Kenetica Kenda Radial tires. Everyone has their personal opinion about whether or not to keep the drivetrain on these street rods true to the make of the body and a majority of builders out there opt for the easy route of dropping a 350 under the hood. This works great for some classics but in this case it is very cool to see a fully rebuilt HiPo 289 motor powering this pickup down the road. In the world of street rodding this actually makes this truck even more unique.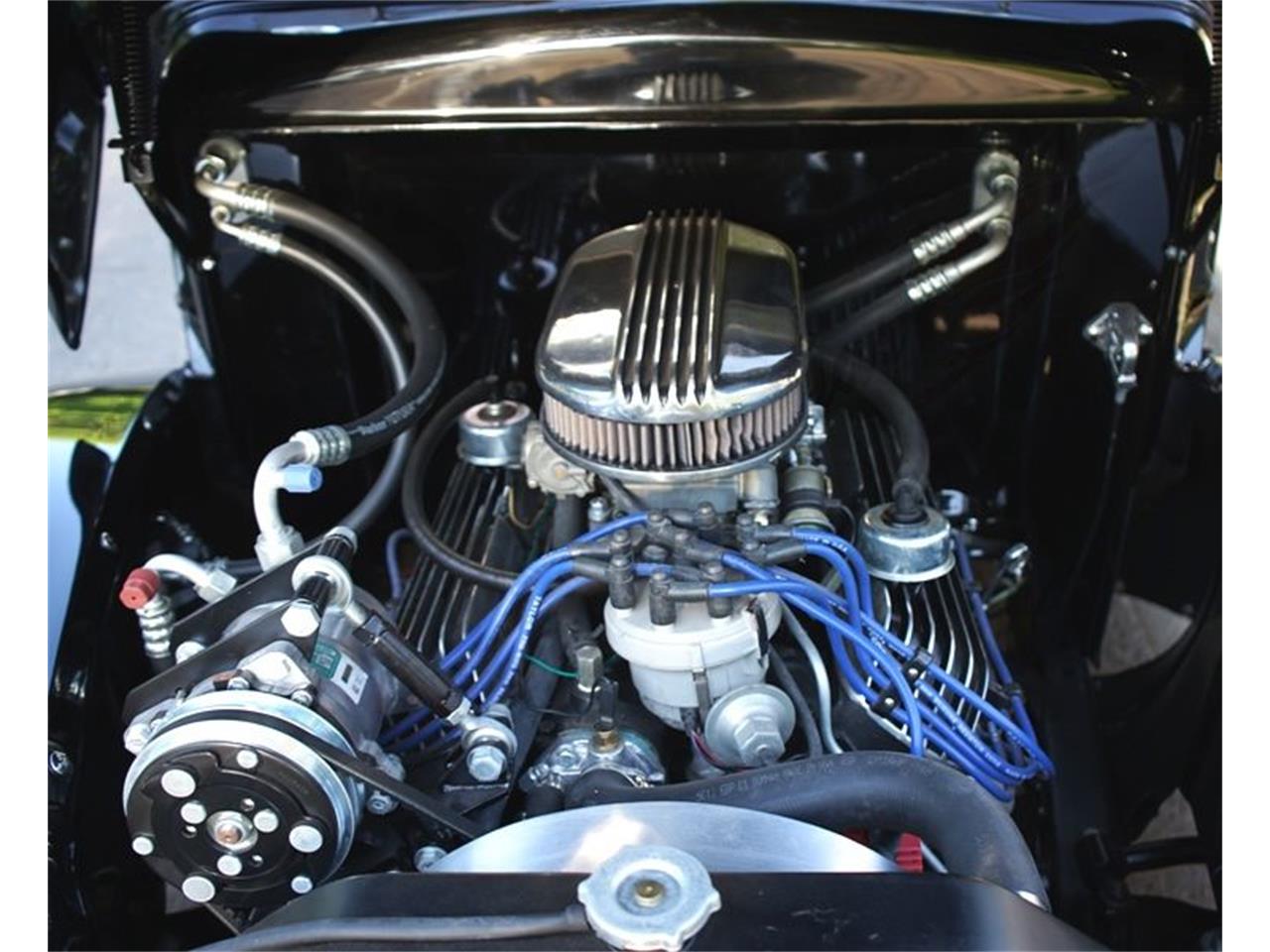 The motor runs extremely well and features port matched polished heads and intake, a mild RV cam, electronic ignition, Taylor wires, and hardened valve seats. It is pared with a C4 automatic transmission with shift kit and a rebuilt 8 inch rear end with 3:71 gears. Mustang fans see something familiar? This is a set up you see in a lot of mid 60's Mustangs out there and is very cool to see in a 40s pickup. It has a fully custom exhaust system which looks really cool exiting through a frenched cutout in the roll pan. You can bet it sounds great too. Heating is no problem with the aftermarket Walker radiator with custom shrouded fan. The fun doesn't stop there though because the suspension was totally redone with a Fatman parallel rear leaf kit and Mustang II tubular front end. It also features rack and pinion steering as well as disc brakes so it drives down the road extremely well.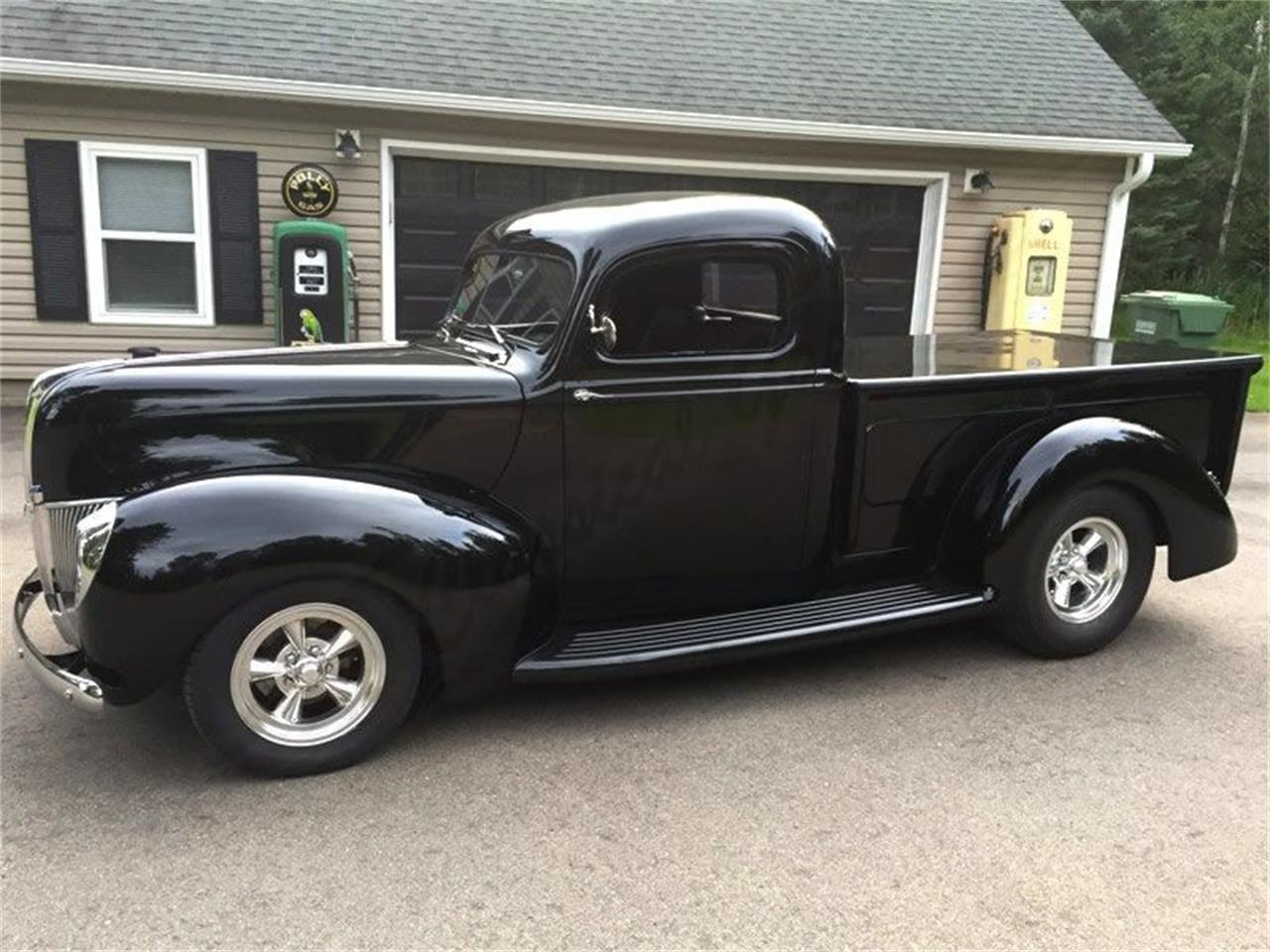 There is a special place in our heart for stock 40 Fords but lets face it, this one without a doubt runs around town and down the highway so much better. Whether you are a new hotrodder or a lifetime fan everyone can appreciate the modern comforts surrounded in a vintage package. The interior is done in all Black to match the exterior and keeps with a very clean minimalistic look. The bench seat with foldable armrest, lap belts and headrests work perfectly in the truck and the ultra leather upholstery looks great. The tilt column has been painted black and is topped off with a Banjo steering wheel. The dash is very cleanly painted Black as well and has Haneline gauges mounted in a engine turned bezel. The Vintage Air AC unit blows cold and cools the interior cabin well. One very cool interior feature is it has window cranks that look manual but when you push them they actually activate power windows. This pickup has a lot of style and is very well built. Not only does it look slick rolling down the road but it does it very well.