Well-known member
Staff member
administrator
Registered
Blackie is a stock 34 with a 85-hp engine, 3-speed transmission. Just like Henry made it . Says:
John Rowland
(Owner). Ford may have had more models and styles to choose from in 1934, but all of them had V-8 engines. The engine was introduced in 1932 when Ford found a way to mass produce them effectively. By 1934, kinks had been worked out and the engine remained in production for 20 years. The V-8 was a V-8 L Flathead with 221 cubic inches. The engine rated at 85 horsepower, which was an increase of 10 over the previous year, due to an improved carburetor. With the car weighing under a ton, the powerful engine made it very fast. The bore and stroke ratio was 3 1/16 and 3 3/4 inches. A standard compression ratio was 6.3-to-1.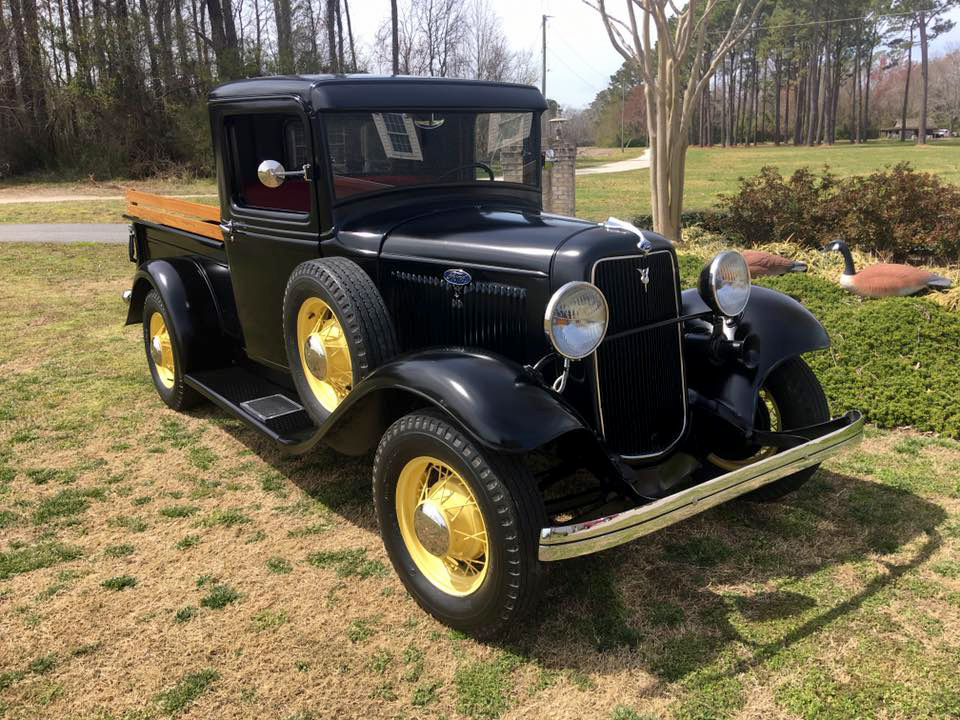 The 1934 Ford used one chassis, engine and drive train for all its cars. Still, it had 10 models from which to choose and quiet a few options. Differences between the vehicles related more to style. Ford offered a coupe with three or five windows, with the five-window version having extra space behind the front seat. Sedans included the Tudor and Fordor, which were the most common. The Victoria was the most luxurious and largest. The Roadster and Phaeton were sporty models. The station wagon was essentially a utility truck, and there was a truck available. Each model had standard and deluxe versions. The standard package included an adjustable drivers' seat and sun visors, dome light, glove box and a choice of interior trim. The deluxe package had those items and cowl lights, dual horns, dual tail lamps, arm rests, cigar lighter and ashtray. The famed rumble seat was an optional extra. A greyhound hood ornament was also an option.