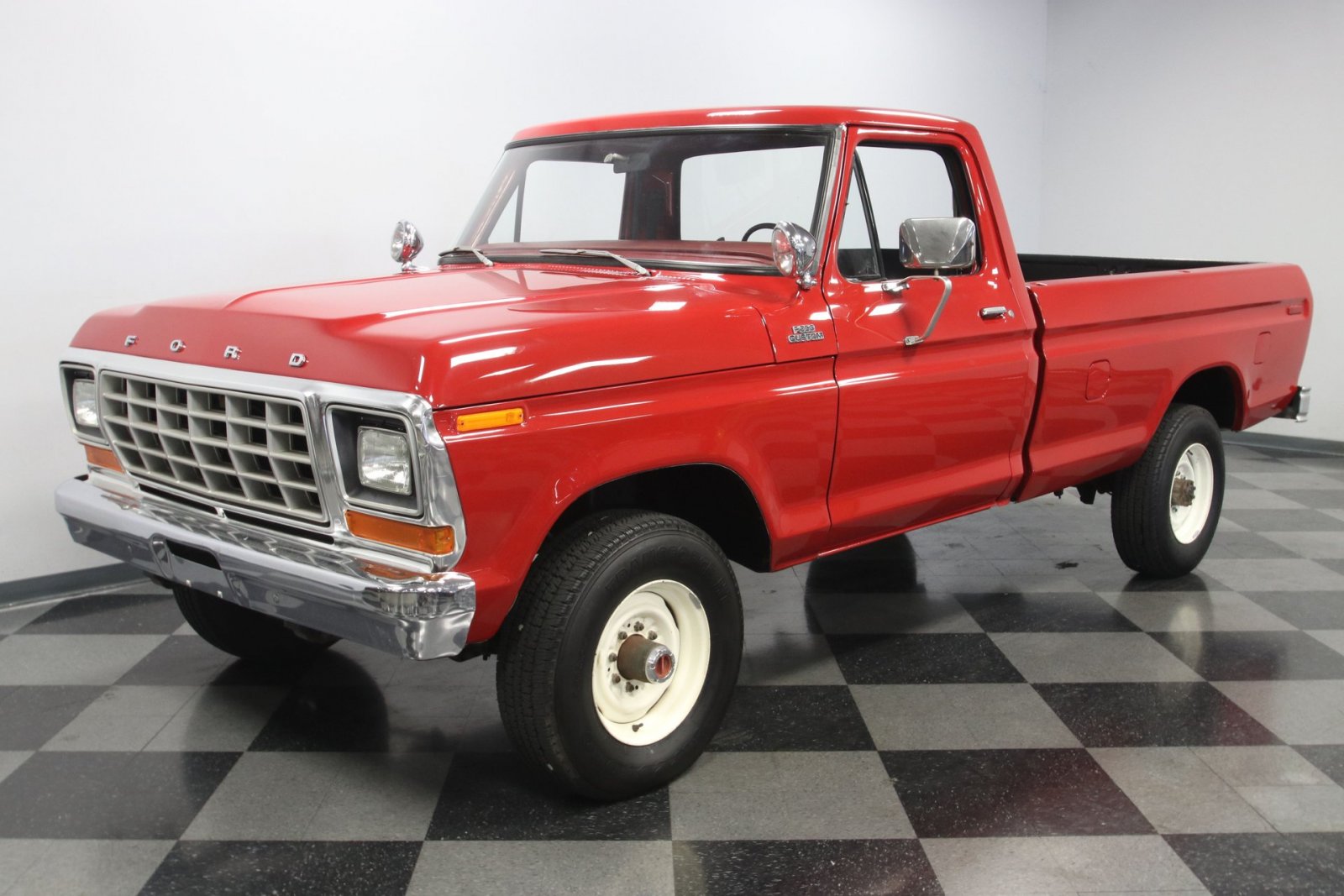 8,850 ACT'L MILES, 351 V8, 3SPD AUTO, PWR STEER/BRAKES, CLEAN IN/OUT, RUNS GR8!!
This 1979 Ford F-350 Custom 4x4 is a real-deal fire truck. And while the opportunity to get a survivor-style extra-duty pickup like this already should have you excited, what's really going to amaze you is how this ultra-low mileage hero still fires up with gusto and is ready for the road.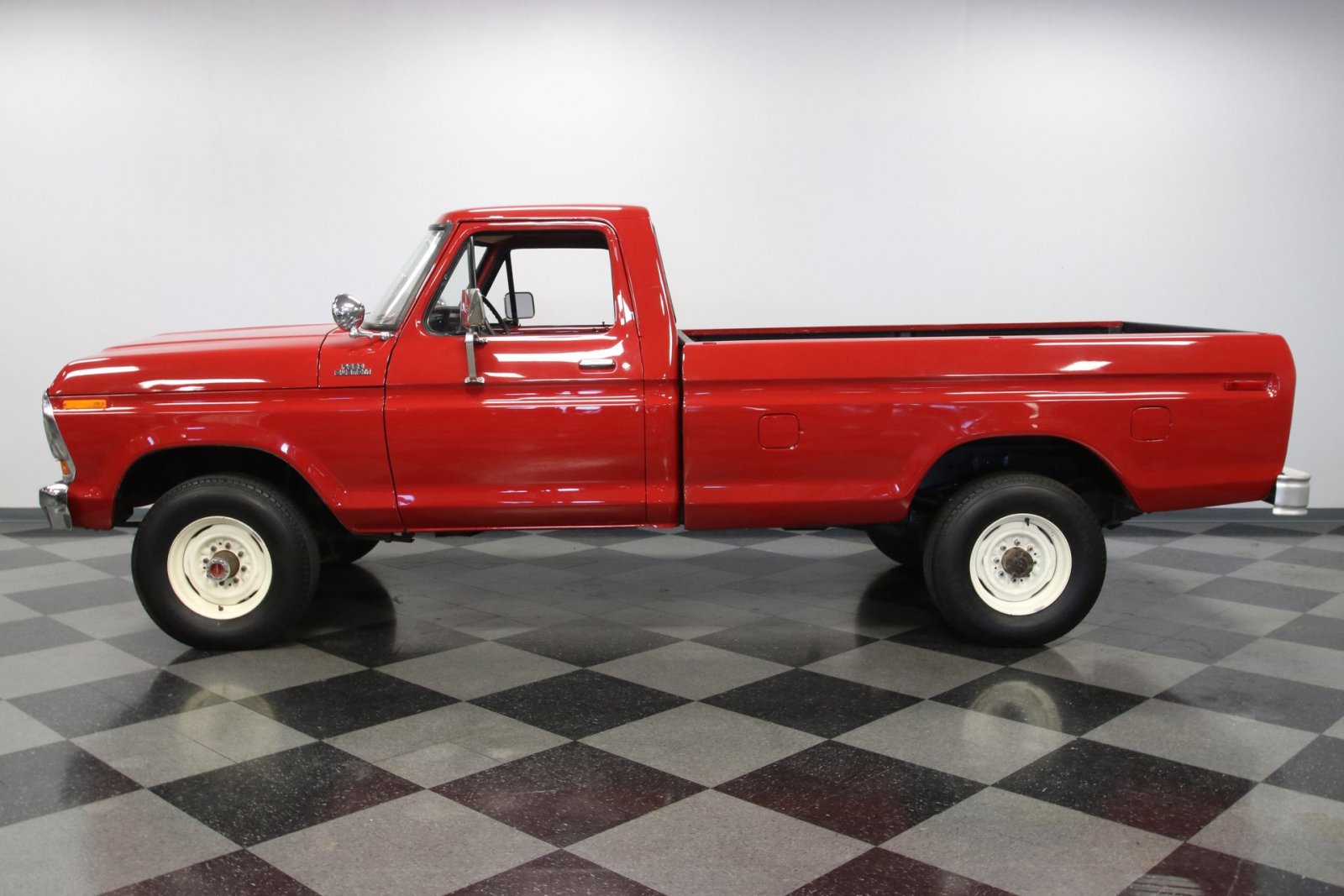 This one is presented in its factory-correct Candyapple Red, but really it should be called Fire Engine Red. That's because it's a genuine former brush fire truck from Startex, SC. While a 4x4 like this should have been used up in the name of serving the community, this one only has about 8,850 miles on the odometer. It was purchased directly from the fire department in 2017 and was given some nice improvements. There's a fresh professional respray of the original red, and so the high-gloss finish shows off the well-preserved sheetmetal. Liner paint in the bed allows this long bed pickup to continue fulfilling its chores with ease. None of this takes away from the stock appearance. In fact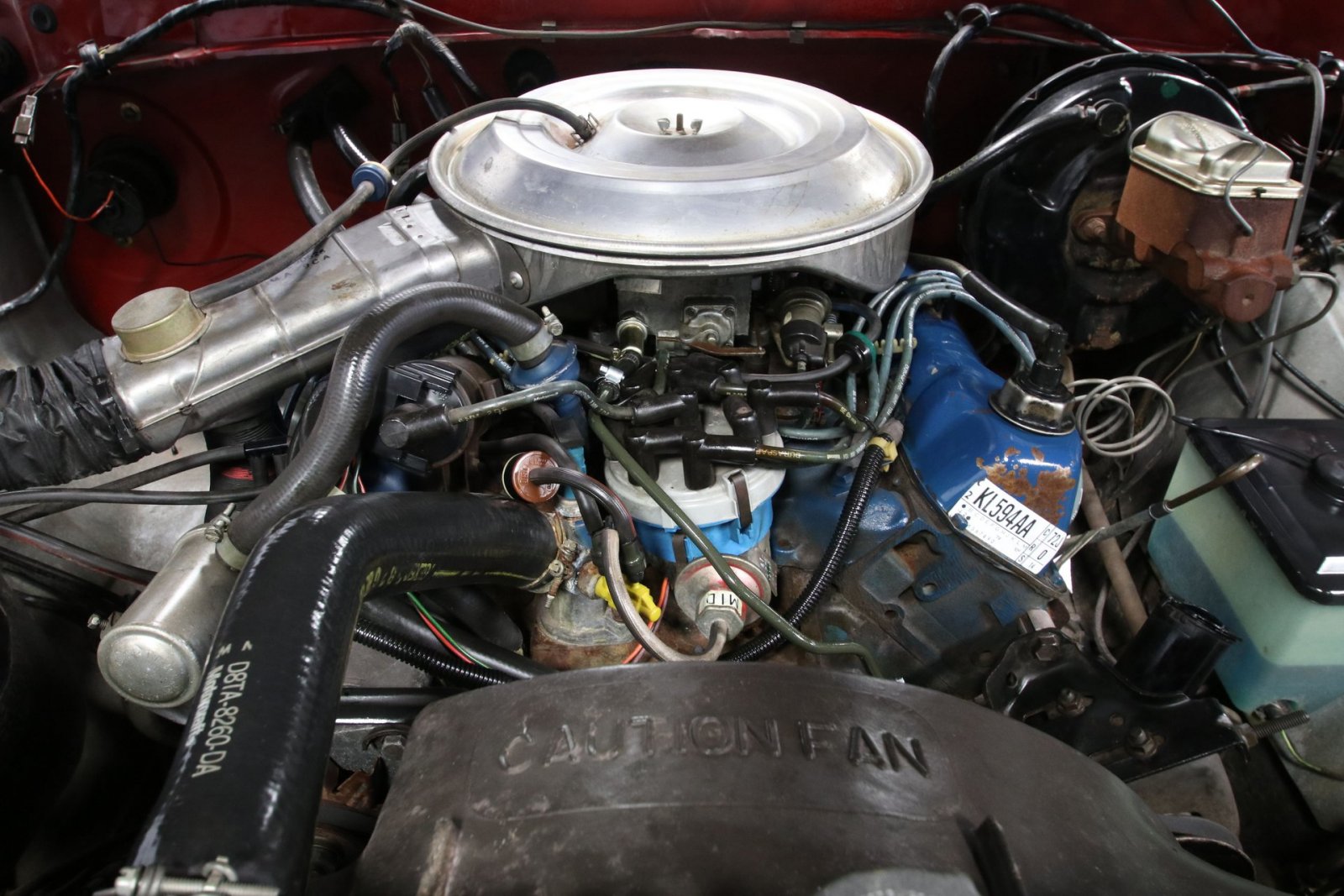 The vibrant red returns inside on the door panels and dash, and now it's joined by a tasteful black. This has a ready to work attitude with a durable black bench, classic Ford steering wheel, and clean dash with proper heat/defrost controls. There's new carpeting for a little added luxury, but the true appeal is how well preserved this light .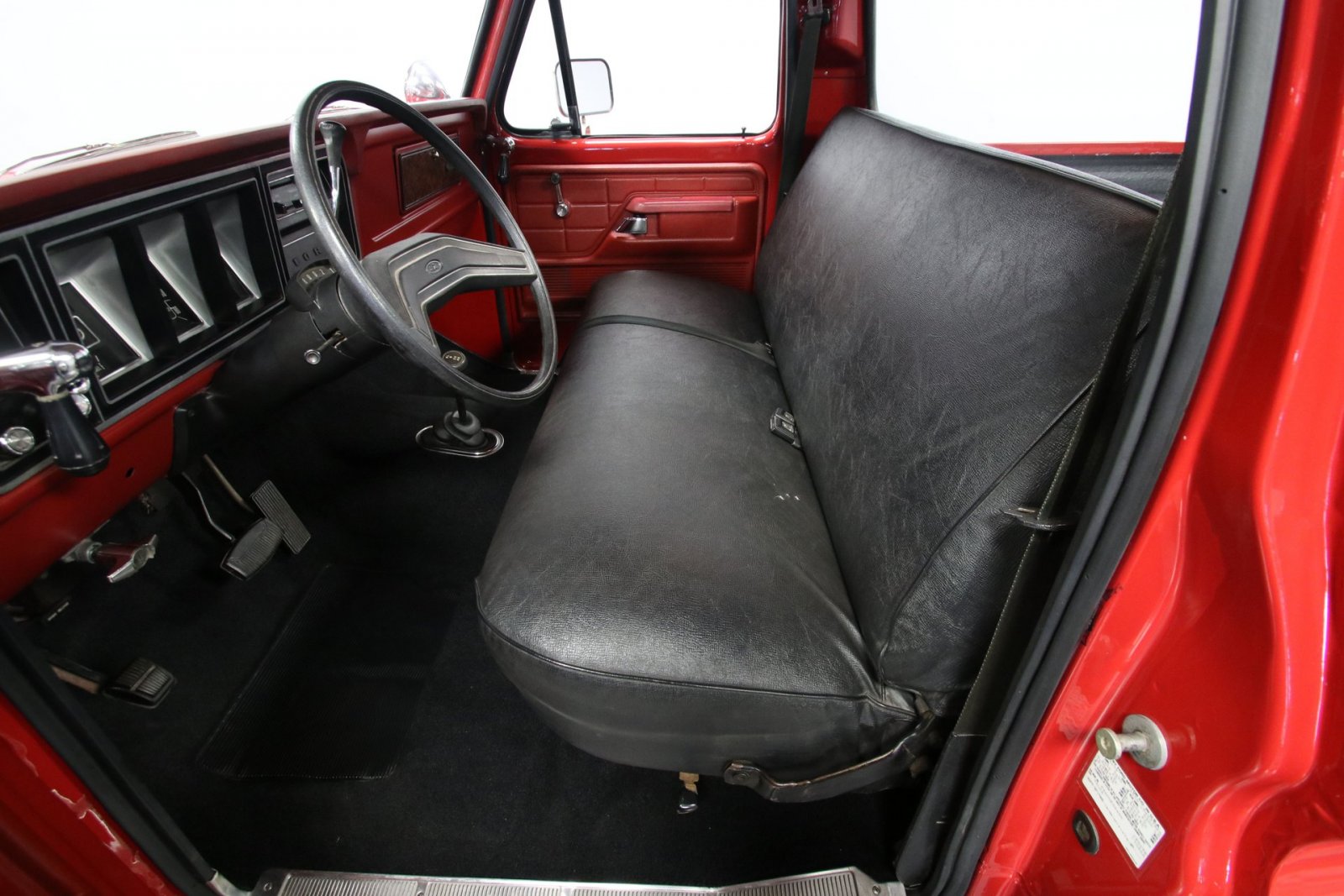 Under the hood is Ford's hardy 351 cubic-inch V8. This is the numbers-matching unit, and it has a great look of originality, right down to the decals and the jack mounted on the firewall. While this keeps the vintage personality of the rest of the truck, you will also spot some good investments to keep it a workhorse, like the new carburetor. That's why this motor fires up nicely, runs strong, and shifts smoothly with the three-speed automatic transmission. The two-speed 4x4 transfer case keeps this a go-anywhere pickup, and the dual fuel tanks lets you go farther. Plus, power steering and power brakes with discs up front make it an easy anytime choice.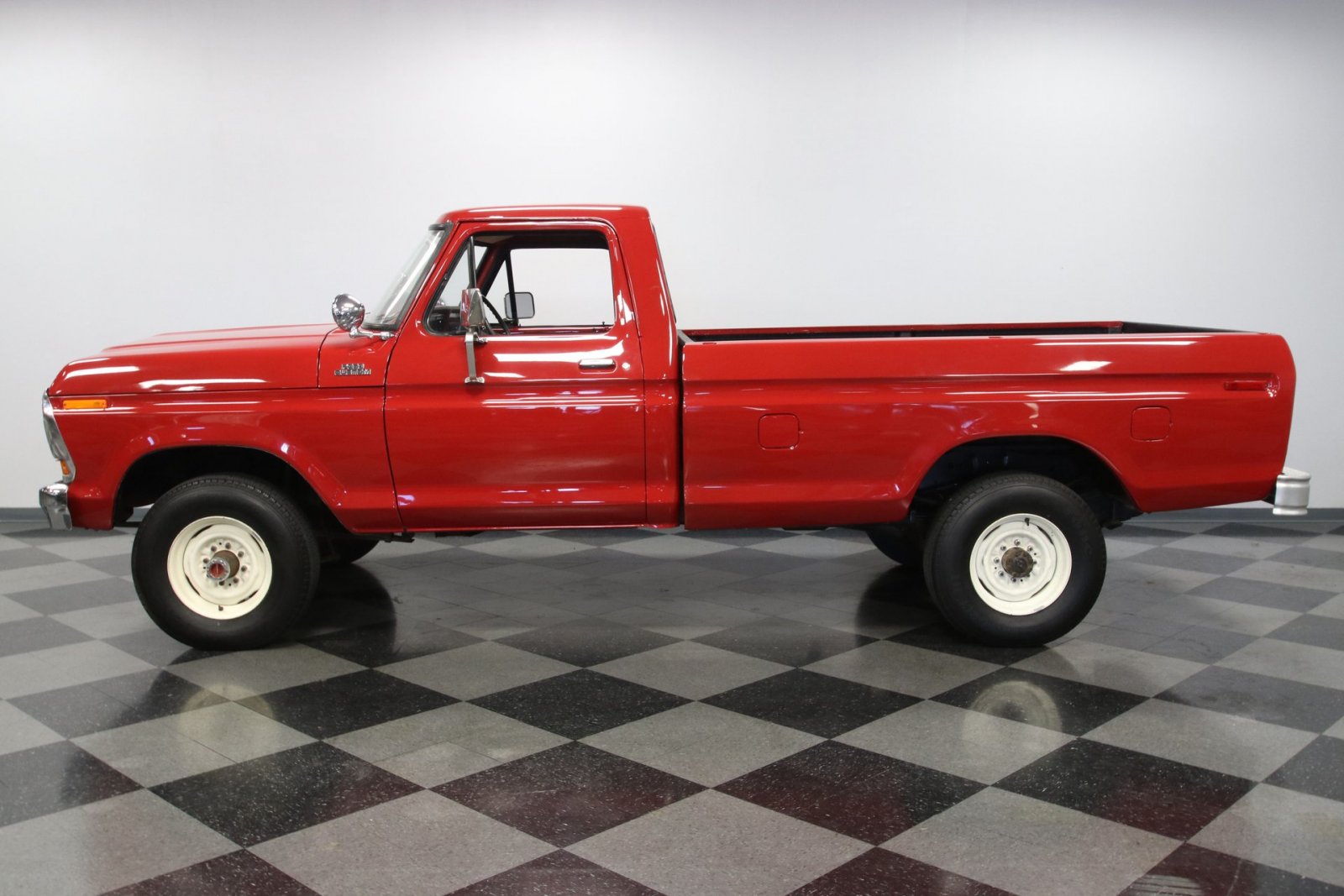 The sale comes complete with the original warranty card, owner's manual, and maintenance records. This is a hero and an exceptional all-around extra-duty classic. So you know you're looking at a rare opportunity at something quite special. Call now!
704) 598-2130