Well-known member
Staff member
administrator
Registered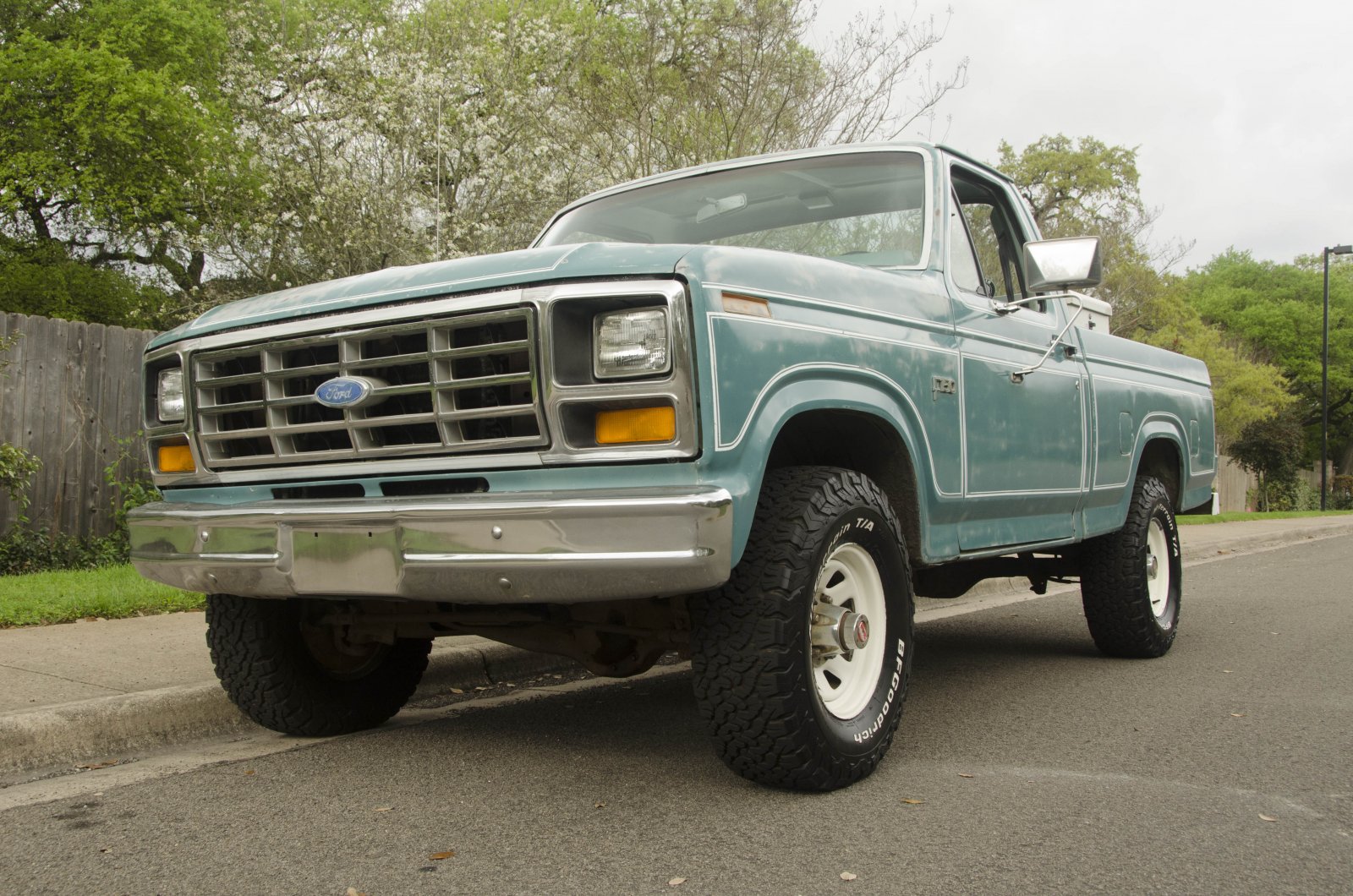 Chris L (Owner) says: We are selling "Dixie", the 82 F150 I bought for my wife a few years back. I searched for years to find a mint green bullnose for her, but ultimately she's just not a fan of the manual transmission so we've replaced this truck with another one.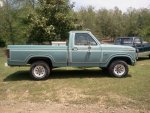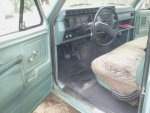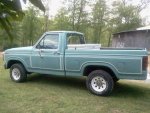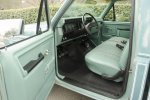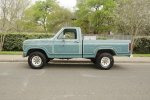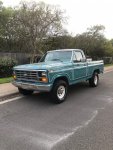 Dixie is one of only 539 "Light Spruce Glow" 82 F150 shortbed 4x4s. I bought the truck in Arkansas maybe 3-4 years ago, and we've invested quite a bit in making it present really nicely and drive like new. The "big 6" motor runs excellent, the carb has just been rebuilt as well. The clutch is tight, and the granny-low 4 speed shifts like butter. We had the front seat redone with correct New Old Stock material, correct pattern and "spruce" color for an '82 F150. It's a jaw-dropper. The factory radio is there and still works well, but only one speaker emits sound – I haven't had time to diagnose. The truck is super rare that it's also optioned with AC, which is present but not functioning at this time. We installed new BFG 31" tires on the factory white wagon wheels to retain the period correct look. All of the window seals have been redone, and everything works as it should. We get thumbs-up in this truck every time we drive it.

The truck did have a repaint earlier in it's life, and the factory style pin-stripes are laid into the paint. The paint job was done long ago, single stage – and shows some obvious wear. Prior to my purchase, the truck did suffer some hail damage. I intended to have that fixed if I ever repainted the truck, but it has such awesome patina I couldn't bring myself to repaint it. I love the contrast of looking like a worn-in pair of bluejeans on the outside, with an interior that is perfectly clean and new. Best of both worlds. Rust-wise it is perfect, no rust in the cab corners or other typical places that these bullnose fords usually get cancer.

Owner's page & IG:
27K Followers, 1,872 Following, 457 Posts - See Instagram photos and videos from Chris | Classic Bronco & 4x4 (@LottsofVintage)
www.instagram.com
Asking $9750 OBO, the truck splits time between my place in South Austin and my folks' place in Dripping Springs. Drive it home anywhere.
Last edited: